I am having a beast of a time getting ready to attend my local town-hall meeting! Just when I have my outfit all put together, those town-hall fashonistas find a hot new designer and suddenly my hard sought choices seem very last season.
For example, I had settled on a very tasteful combination of Mao and Vlad, accessorized by Joe, when I find out that everybody is now wearing Swastika! Now where am I going to find Swastika this late in the game? Nordstrom doesn't seem to carry Swastika, and even YOOX, which can usually be counted on to have the avant-gardiest of the avant garde designers seems to be out of stock!
Just what is a fashion conscious girl supposed to do? I can't possibly show up wearing last season what with all the cameras recording every detail of every outfit in attendance - a big fashion faux pas and they might ban me at Saks altogether! Then what would I do?
At least I found the perfect footwear - a pair of
MOMA Combat Boots

which I found at yoox while looking for "Swastika" - so at least that wasn't a total waste of time! They're even on sale!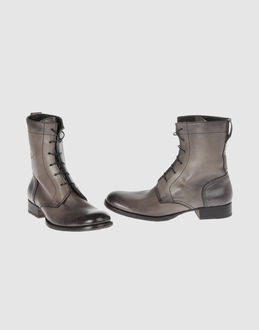 RH



Nancy Pelosi video on how people who show up to protest at town-hall meetings are wearing swastikas.